Buying a new vehicle is a major investment. It is also a moment of excitement and joy. You have new freedoms, that new car smell, and everything in between. Everything goes well when you have a new vehicle. That is until something goes wrong with it. When your new vehicle has old problems, your initial excitement turns heartbreaking. Fortunately, you can do something about your lemon of a vehicle. Like most states, Arizona has a lemon law that can protect you from your seemingly unfixable problems. Here is a quick over view of AZ Lemon Laws.
What Are Lemon laws?
Lemons are new automobiles with reoccurring problems or defects that the dealer could not fix. This type of law protect consumers from buying these problematic, inoperable vehicles. Most states and the federal government have their own lemon regulations. Generally, the dealer must refund or replace your lemon if they cannot fix it within a year.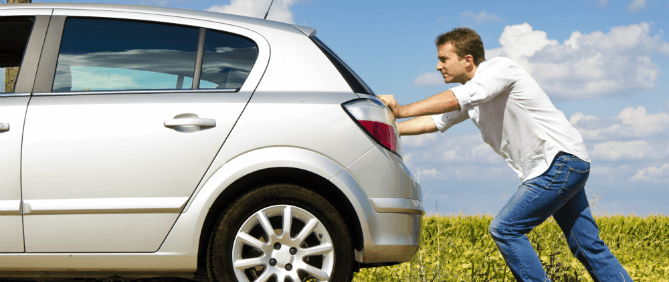 The Arizona Lemon Law
You can find the regulations in the Arizona Revised Statues from Sections 44-1261 to 44-1267. It states that your dealer must make sure your new vehicle conforms to all applicable express warranties they advertise without exception. That includes warranties offered by both the manufacturer and the authorized dealer. The dealer violates the law if they cannot complete bringing the vehicle into compliance with a reasonable opportunity. The law also states that you, the buyer, dictate what the state considers an unreasonable number of visits or repair days.
The Lemon law also comes in two versions. The first version is for new cars. The second is for used ones. In either case, you do not get the law's benefits until you actually give the dealer a chance to remedy the violations.
New Car Lemon law
Most of the law's provisions are for new vehicles with full warranties. If you suspect your new vehicle is a lemon, you should read these provisions, file a report with the Better Business Bureau Auto Line Program, and consult with an attorney. You should also report the vehicle to the manufacturer. Either way, your lemon protection begins as soon as the dealer delivers your new vehicle to you and lasts for the full length of the manufacturer's warranty, two years, or 24,000 miles, whichever is sooner. All reports and repairs must be done or filed during this period.
You have a lemon if your new vehicle's problems substantially impair its use and value that the manufacturer expresses in its warranty. If your new vehicle does this, you can demand that the manufacturer or its authorized dealer repair or correct the defect. You must allow the dealer enough time to complete the repairs. During the coverage period, the Arizona law says you must give the shop 4 repair attempts. You can waive these attempts if your car goes out of service for more than 30 cumulative calendar days. If manufacturer or dealer cannot fix the issues in these 4 attempts, they must accept the return of the vehicle for a full refund or provide you a replacement of equal value.
Used Car Lemon Law
For used vehicles, you can still use the law's protections. You just have to deal with a 15-day or 500-mile coverage period. You must also pay up to $25 for the first two repairs. After all of this, you will only get up to the amount you paid for the vehicle if it turns out to be a lemon.
What Vehicles are Covered?
Regardless if it is used or new, the law only applies to newly bought automobiles. Some of the provisions do apply to motor homes as well, but only for the vehicle and chassis. It will not provide protection for the living areas of the mobile home. On top of that, the Arizona Lemon Law will not protect you if your vehicle weighs over 10,000 pounds or if you bought it at a public auction.
How to Protect Yourself from Buying a Lemon
While the specifics of lemon law in AZ is straightforward, you should always take some precautions if you think you have a lemon. You should start doing this by retaining every document you have concerning the vehicle including your bill of sale, all repair receipts, and any applicable warranties. You also want to record and keep all communications you had with the dealer and/or manufacturer. These materials would be required to prove your case when you go to court.
Hire a Lemon Law Attorney
Once you know you have a lemon, you will want to hire a lawyer that specializes in lemon law. While the law is simple enough to understand, you never want to fight a legal battle with a major corporation alone. Lemon law attorneys in Arizona understand your rights and will know what you need to prove your case. They will also know how to get the proper compensation you deserve.

Your lemon law lawyer will give you:
The negotiating power to get the manufacturer to resolve your issue
Knowledge of the law and how its many factors affect you
Trusted advice on what you can do to move forward
In many cases, you will not have to pay for the lawyer either. If you win your case, the manufacturer must pay your legal fees. You have no reasons to not have one in your corner.
If you believe your vehicle is a lemon, follow the steps we've listed above in order to make a calculated decision, selection of attorney and proper preparation so that your outcome can be an ideal one.