OUR SERVICES
SunTec Auto Glass provides professional windshield replacement and auto glass repair in Phoenix, AZ and the surrounding major East Valley cities which include Chandler, Gilbert, and Tempe. While our company's free mobile service tends to cater to these southern cities due to a larger population, we also assist customers who live in smaller neighboring areas such as Apache Junction, San Tan Valley and Queen Creek.

AUTO GLASS REPAIR
Benefits:
Insurance deductible waived (most cases)
Windshield repair is more cost effective than replacement (cash price)
Repair Time: 15 minutes for each chip
Drive-away time: immediately
Disadvantages:
Blemishes don't disappear, but spreading is prevented
Limit of three chips or crack up to 6 inches in length covered by insurance (most cases)
Structural integrity of windshield may be compromised

WINDSHIELD REPLACEMENT
Benefits:
Pay $0 out of pocket with insurance (most cases)
Get up to $150 free cash with insurance
Maintains optimum structural integrity of your vehicle
Lifetime 100% satisfaction guaranteed warranty
Disadvantages:
For out of pocket customers, windshield replacement costs more
Installation time for a complete replacement is longer than for a simple repair
Drive-away time is not immediate, even with our high quality fast-curing adhesives

ALL MAKES & MODELS
We can service all passenger and many light commercial vehicles made from 1981 to today.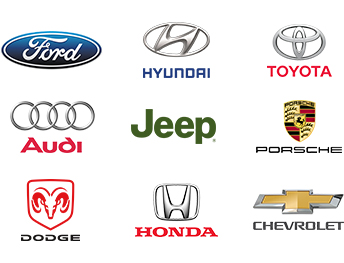 and all other mainstream models.
AUTO GLASS DONE RIGHT, WHERE THE CUSTOMER ALWAYS COMES FIRST
Originally founded almost 20 years ago, we have been committed to doing auto glass the right way from the beginning. When you choose SunTec for your windshield repair or auto glass replacement, every person you work with will be committed to your satisfaction, from the customer service representative you initially talk to, to the technician who comes out to service your glass, even to our warranty department if you have any issues afterward that need to be handled under warranty.
As a local business that is Arizona family-owned, we have always put the safety of our customers' families first. That's why all of our installers are NGA certified to ensure meeting the highest safety standards possible, and why we always use OEM or OEM equivalent parts and materials on every job we perform.
We know that today's busy schedules mean our customers don't have time to come to a stand-alone service and wait for their glass to be fixed. Our technicians come directly to you - to your home, your office or anywhere else in the greater Phoenix, AZ metro area! We also handle in-house all the claim paperwork with your insurance company to save you time and trouble.
Our mobile glass installers cover the entire Phoenix region including our prime focus of East Valley cities which encompass Tempe, Chandler and Gilbert. Although certain auto glass shops prefer to provide their repair work to residents who live close to their establishment, our traveling SunTec team can easily reach lower-populated locations such as Queen Creek, Apache Junction and San Tan, which ring the eastern portion of the Valley.
CALL 480-668-4868 NOW TO GET STARTED
OFFERING A COMPLETE RANGE OF AUTO GLASS SERVICES
We don't just do windshields! Whatever auto glass is damaged on your vehicle we can handle it.
Windshields: SunTec uses only OEM or OEM-equivalent glass. What's the benefit of this? It means your new glass will meet all safety requirements for your specific vehicle year, make and model, plus it will be of high optic quality. High optic glass can help in minimizing the headaches, tiredness and eyestrain that sometimes come with driving for long amounts of time or in very bright conditions (like our Arizona summers).
Door window glass: While most windshield damage happens during driving, door glass is often damaged when the vehicle is stationary and struck by an object. We can replace your damaged door glass with premium OEM quality glass for factory fit and performance that minimizes both wind noise and drag while raising or lowering the window.
Side quarter and vent glass: Some vehicles come with side quarter or vent glass that is separate from the main door windows. This is particularly common on older trucks and sports cars. Many times these specialty glass pieces include unique moldings that have to be installed precisely for proper fit and appearance. We can generally source these specialty pieces within several business days and have them ready to install in your vehicle.
Rear window/back glass: We can provide the same services on rear windows that we can on windshields, since the size is similar. This means chip damage can be repaired in some cases instead of requiring a full replacement. In the event that a complete new rear window is required, we can install new high quality OEM glass and back it with the same lifetime guarantee we include for every customer.
WHY CHOOSE SUNTEC
See why hundreds of thousands of Arizona customers have chosen us over the last 20+ years.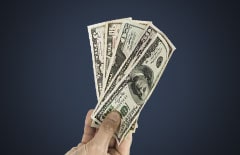 UP TO $150 CASH WITH INSURANCE
For customers with insurance, we offer up to $150 in free cash on windshield replacements. Glass coverage is common on Arizona auto insurance policies, so most customers qualify.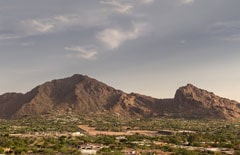 WE COME TO YOU
ANYWHERE IN THE VALLEY
Your technician will be able to come to your vehicle anywhere in the Valley to repair or replace your glass. There is never any charge for mobile service, regardless of the type of work performed!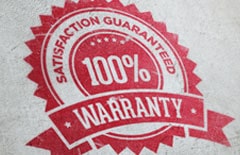 100% SATISFACTION GUARANTEED WARRANTY
Get complete warranty coverage for your newly replaced or repaired glass with our 100% satisfaction guaranteed warranty. Our warranty covers all manufacturing AND installation issues that may arise.
Paying through insurance or out of pocket - we've got you covered!
We can work directly with your insurance company and handle the entire process. For cash customers,
we accept all payment methods and have some of the lowest prices in the Valley.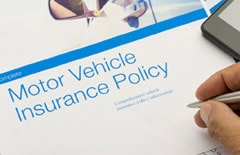 APPROVED BY ALL
INSURANCE COMPANIES
As a preferred partner in Arizona for all auto insurance companies, we are approved by them all and we can take care of the entire process for you to make it fast and convenient.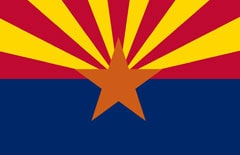 LOCALLY-OWNED,
LICENSED & INSURED
We are a locally-owned business with a combined 20+ years in the Phoenix area auto glass business. We are licensed and insured for your peace of mind and to help ensure the quality of our work.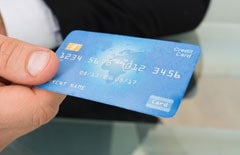 LOW OUT OF POCKET PRICES FOR CASH CUSTOMERS
For our customers who prefer to pay out of pocket for their glass, we maintain some of the Valley's lowest cash prices. We also accept all standard payment methods so payment is easy.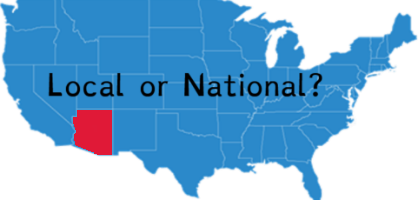 Local Auto Glass Company or National?
We Live Here Too!
Though a national business may be able to advertise more on TV, print and online, it doesn't mean that they know your area like a local auto glass company who actually resides in Phoenix. We live here too and have since the early 1990's; having seen the valley grow dramatically in these last 30 years. Our resident customers matter to us and we work to ensure that each and every one of them are fully satisfied with our windshield repair and window tint services for cars, trucks, SUVs, RVs, trailers and other automobiles.
SunTec = Since 2002!
We provide high quality customer service because of our experience, having been committed to repairing and replacing auto glass the right way for almost 20 years. As a local Arizona family-owned company, we always put the safety of our customers first. All of our installers are NGA certified, ensuring the highest safety standards possible. We always use OEM or OEM-equivalent parts and materials on every job we perform. We are proud of our 5-star reviews on Yelp, Google, BBB.org, Yellowpages.com, Local.com and other sources - some of which are up to 5 years or older!
We're Not Corporate!
We are also your neighbors. You can get to know us personally. Your referrals have helped grow our business and name throughout the valley, including our locations in Phoenix, Queen Creek and Chandler. Our reputation is on the line every time we come to you for the repair job. When you select SunTec Auto Glass & Window Tinting, you can count on a team of experts dedicated to your satisfaction; from customer service representatives who initially give you a quote, to the mobile technician who comes out to service your windshield fast!

Top Frequently Asked Questions
Can your auto glass technicians come to me at my house, job, or other location?
Yes! Our mobile team of certified specialists can meet you at any convenient location around the valley to fix your windshield. Typically, this would be at your home, place of employment, a mall, major shopping center or close to the freeway.
How do I know if I need a windshield repair or an entire replacement?
Windshields provide structural support for your car, truck, or SUV. While they can handle the stress of highway travel, they can get damaged. Fortunately, there are two layers of glass sandwiched between a layer of auto safety glass which makes up a windshield. It will not shatter just because it has a crack or chip. Because of this, we can often repair the glass without conducting a full replacement. This is a cheap and fast option for those that are reviewed and approved by our technicians. There are times when a replacement is the only option. The size, type, depth, and location of the chip or crack determines this.
Will my insurance cover auto glass repair?
All AZ insurance policies and most out-of-state insurance will completely cover auto glass repairs and windshield replacements. Therefore, we can usually repair your vehicle for free if you are a resident of the state or not. The repairs will not affect your premiums, nor will you have to contact your insurance agency. We will take care of that for you. We will work with you even if you have no insurance and prefer a cash transaction. Talk to our customer representative today for a free quote and best time for our mobile technicians to come out to your house or job and complete the service.
For more questions about our company or services, Click Here.