OUR SERVICES
SunTec Auto Glass provides professional windshield replacement and auto glass repair in Phoenix, AZ and the surrounding major East Valley cities which include Chandler, Mesa, Tempe and Gilbert. While our company's free mobile service tends to cater to these southern cities due to a larger population, we also assist customers who live in smaller neighboring areas such as Apache Junction, San Tan Valley and Queen Creek.

AUTO GLASS REPAIR
Benefits:
Insurance deductible waived (most cases)
Windshield repair is more cost effective than replacement (cash price)
Repair Time: 15 minutes for each chip
Drive-away time: immediately
Disadvantages:
Blemishes don't disappear, but spreading is prevented
Limit of three chips or crack up to 6 inches in length covered by insurance (most cases)
Structural integrity of windshield may be compromised

WINDSHIELD REPLACEMENT
Benefits:
Pay $0 out of pocket with insurance (most cases)
Get up to $150 free cash with insurance
Maintains optimum structural integrity of your vehicle
Lifetime 100% satisfaction guaranteed warranty
Disadvantages:
For out of pocket customers, windshield replacement costs more
Installation time for a complete replacement is longer than for a simple repair
Drive-away time is not immediate, even with our high quality fast-curing adhesives

ALL MAKES & MODELS
We can service all passenger and many light commercial vehicles made from 1981 to today.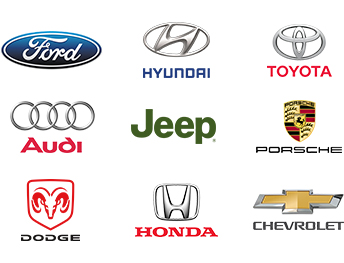 and all other mainstream models.
AUTO GLASS DONE RIGHT, WHERE THE CUSTOMER ALWAYS COMES FIRST
Originally founded almost 20 years ago, we have been committed to doing auto glass the right way from the beginning. When you choose SunTec for your windshield repair or auto glass replacement, every person you work with will be committed to your satisfaction, from the customer service representative you initially talk to, to the technician who comes out to service your glass, even to our warranty department if you have any issues afterward that need to be handled under warranty.
As a local business that is Arizona family-owned, we have always put the safety of our customers' families first. That's why all of our installers are NGA certified to ensure meeting the highest safety standards possible, and why we always use OEM or OEM equivalent parts and materials on every job we perform.
We know that today's busy schedules mean our customers don't have time to come to a stand-alone service and wait for their glass to be fixed. Our technicians come directly to you - to your home, your office or anywhere else in the greater Phoenix, AZ metro area! We also handle in-house all the claim paperwork with your insurance company to save you time and trouble.
Our mobile glass installers cover the entire Phoenix region including our prime focus of East Valley cities which encompass Tempe, Chandler, Gilbert and Mesa, AZ. Although certain auto glass shops prefer to provide their repair work to residents who live close to their establishment, our traveling SunTec team can easily reach lower-populated locations such as Queen Creek, Apache Junction and San Tan, which ring the eastern portion of the Valley.
CALL 888-296-1114 NOW TO GET STARTED
OFFERING A COMPLETE RANGE OF AUTO GLASS SERVICES
We don't just do windshields! Whatever auto glass is damaged on your vehicle we can handle it.
Windshields: SunTec uses only OEM or OEM-equivalent glass. What's the benefit of this? It means your new glass will meet all safety requirements for your specific vehicle year, make and model, plus it will be of high optic quality. High optic glass can help in minimizing the headaches, tiredness and eyestrain that sometimes come with driving for long amounts of time or in very bright conditions (like our Arizona summers).
Door window glass: While most windshield damage happens during driving, door glass is often damaged when the vehicle is stationary and struck by an object. We can replace your damaged door glass with premium OEM quality glass for factory fit and performance that minimizes both wind noise and drag while raising or lowering the window.
Side quarter and vent glass: Some vehicles come with side quarter or vent glass that is separate from the main door windows. This is particularly common on older trucks and sports cars. Many times these specialty glass pieces include unique moldings that have to be installed precisely for proper fit and appearance. We can generally source these specialty pieces within several business days and have them ready to install in your vehicle.
Rear window/back glass: We can provide the same services on rear windows that we can on windshields, since the size is similar. This means chip damage can be repaired in some cases instead of requiring a full replacement. In the event that a complete new rear window is required, we can install new high quality OEM glass and back it with the same lifetime guarantee we include for every customer.
WHY CHOOSE SUNTEC
See why hundreds of thousands of Arizona customers have chosen us over the last 20+ years.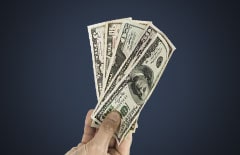 UP TO $150 CASH WITH INSURANCE
For customers with insurance, we offer up to $150 in free cash on windshield replacements. Glass coverage is common on Arizona auto insurance policies, so most customers qualify. Find out more on our Specials page.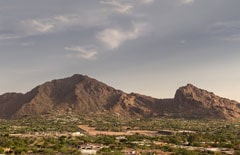 WE COME TO YOU
ANYWHERE IN THE VALLEY
Your technician will be able to come to your vehicle anywhere in the Valley to repair or replace your glass. There is never any charge for mobile service, regardless of the type of work performed!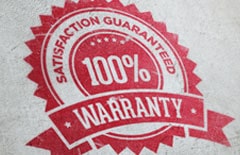 100% SATISFACTION GUARANTEED WARRANTY
Get complete warranty coverage for your newly replaced or repaired glass with our 100% satisfaction guaranteed warranty. Our warranty covers all manufacturing AND installation issues that may arise.
Paying through insurance or out of pocket - we've got you covered!
We can work directly with your insurance company and handle the entire process. For cash customers,
we accept all payment methods and have some of the lowest prices in the Valley.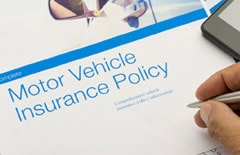 APPROVED BY ALL
INSURANCE COMPANIES
As a preferred partner in Arizona for all auto insurance companies, we are approved by them all and we can take care of the entire process for you to make it fast and convenient.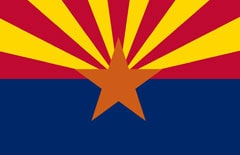 LOCALLY-OWNED,
LICENSED & INSURED
We are a locally-owned business with a combined 20+ years in the Phoenix area auto glass business. We are licensed and insured for your peace of mind and to help ensure the quality of our work.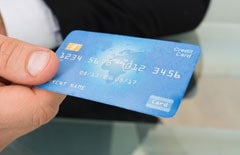 LOW OUT OF POCKET PRICES FOR CASH CUSTOMERS
For our customers who prefer to pay out of pocket for their glass, we maintain some of the Valley's lowest cash prices. We also accept all standard payment methods so payment is easy.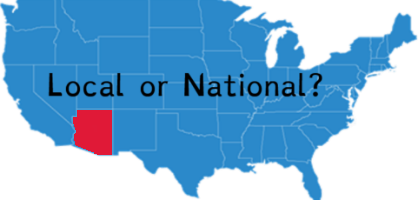 Local Auto Glass Company or National?
We Live Here Too!
Though a national business may be able to advertise more on TV, print and online, it doesn't mean that they know your area like a local auto glass company who actually resides in Phoenix. We live here too and have since the early 1990's; having seen the valley grow dramatically in these last 30 years. Our resident customers matter to us and we work to ensure that each and every one of them are fully satisfied with our windshield repair and window tint services for cars, trucks, SUVs, RVs, trailers and other automobiles.
SunTec = Since 2002!
We provide high quality customer service because of our experience, having been committed to repairing and replacing auto glass the right way for almost 20 years. As a local Arizona family-owned company, we always put the safety of our customers first. All of our installers are NGA certified, ensuring the highest safety standards possible. We always use OEM or OEM-equivalent parts and materials on every job we perform. We are proud of our 5-star reviews on Yelp, Google, BBB.org, Yellowpages.com, Local.com and other sources - some of which are up to 5 years or older!
We're Not Corporate!
We are also your neighbors. You can get to know us personally. Your referrals have helped grow our business and name throughout the valley, including our locations in Phoenix, Mesa and Chandler. Our reputation is on the line every time we come to you for the repair job. When you select SunTec Auto Glass & Window Tinting, you can count on a team of experts dedicated to your satisfaction; from customer service representatives who initially give you a quote, to the mobile technician who comes out to service your windshield fast!

Top Frequently Asked Questions
Can your auto glass technicians come to me at my house, job, or other location?
Yes! Our mobile team of certified specialists can meet you at any convenient location around the valley to fix your windshield. Typically, this would be at your home, place of employment, a mall, major shopping center or close to the freeway.
How do I know if I need a windshield repair or an entire replacement?
Windshields provide structural support for your car, truck, or SUV. While they can handle the stress of highway travel, they can get damaged. Fortunately, there are two layers of glass sandwiched between a layer of auto safety glass which makes up a windshield. It will not shatter just because it has a crack or chip. Because of this, we can often repair the glass without conducting a full replacement. This is a cheap and fast option for those that are reviewed and approved by our technicians. There are times when a replacement is the only option. The size, type, depth, and location of the chip or crack determines this.
Will my insurance cover auto glass repair?
All AZ insurance policies and most out-of-state insurance will completely cover auto glass repairs and windshield replacements. Therefore, we can usually repair your vehicle for free if you are a resident of the state or not. The repairs will not affect your premiums, nor will you have to contact your insurance agency. We will take care of that for you. We will work with you even if you have no insurance and prefer a cash transaction. Talk to our customer representative today for a free quote and best time for our mobile technicians to come out to your house or job and complete the service.
For more questions about our company or services, Click Here.
SunTec Makes Finding the BEST Meeting Place for Auto Glass Repair Easy!
If you are like many of our East Phoenix Valley customers who don't have the time for technicians to come to their home, office or place of work, SunTec makes it simple by listing the best spots to convene for each city below! Now you can find our top rated destinations along the commute to your job, picking up the kids, running errands, weekend drives, etc. Depending on when you call to get a quote, if our auto glass tech is in the vicinity, you may be able to get your glass repaired the same day!
Mesa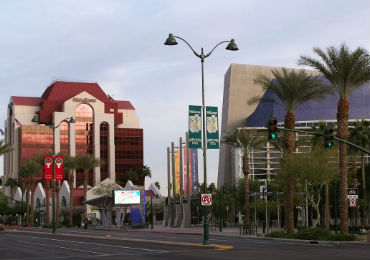 The 3rd most populated city in Arizona (#1 Phoenix, #2 Tucson), Mesa makes up a large portion of the eastern valley and is spread over 133 square miles. Though it's been known to have many old neighborhoods and weathered sections, the city has recently been developing new shopping centers, homes and commercial buildings. In addition to the fresh construction and explosive growth, the cost of living is quite cheap with most amenities you'll need in a close radius. Not only is it an affordable place to live in Arizona, with the 101 Freeway cutting through the west and the 202 Loop and Highway 60 slicing through the south and middle, navigation is made relatively simple and fast.
While the 101 north and the 202 loop stay consistently busy, the Highway 60 has more lanes and a significantly higher volume of vehicles including large trucks on it. In addition to increased traffic, on either side of this freeway is lined dime-sized gravel all the way to the edge of the pavement. With this combination of swift flowing automobiles and loose rocks scattered about the asphalt, it's no wonder that many Mesa, AZ inhabitants need their auto glass repaired or replaced more frequently than those in other parts of the Valley. It's not uncommon for a customer to have a windshield replacement quote multiple times in a single year from different instances and types of damage happening mostly from driving on this highway or others that intersect it. Because of this, SunTec's mobile team regularly comes to Mesa and deals with windshields that are chipped, fractured, cracked or even shattered.
Top Meeting Locations
Housing Communities
If none of our above offering of frequent meet choices suit your particular commute needs, the SunTec Auto Glass crew can come to you in Mesa wherever you prefer. Displayed here are some of the neighborhoods we travel by often however we can also go right to your driveway or office parking lot too.
Leisure World
Superstition Springs
Fiesta Park
Stonecrest
Stonebridge Gardens
Alma Gardens
Passey Place
Fuller Ranch
Tempe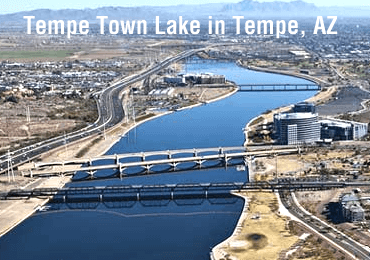 One of the jewels of Arizona, Tempe is a unique and diverse city located south of Phoenix and sandwiched in between four major freeways (Loop 202, 101, Highway 60 and the I-10). Home to one of the largest colleges in the nation (ASU), a huge 2 mile man-made lake, thriving business centers and an avenue of bars, restaurants and shops, Tempe is a place that almost 200,000 people happily call home.
Due to consistent freeway use that many residents of the city must rely on, it's common that their automobiles withstand rock chips and even cracks from driving on these busy thoroughfares. This is where SunTec Auto Glass can help. See which of the following commute destinations suit your schedule below and one of our windshield repair techs can come to meet you - even the same day in many cases!
Top Meeting Locations

Remember, not only does SunTec provide an affordable cost for those who have no insurance, our business offers
Cash Back Options
(more than some who only offer $100!), restaurant gift cards and movie tickets for customers who have qualified insurance and their vehicle requires a windshield replacement. Check our convenient city information that we've compiled in this section for more specifics on major destinations, housing communities and freeways to make your damaged glass service a breeze!
San Tan Valley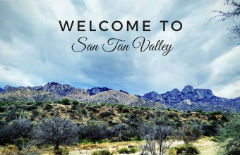 Positioned south of Apache Junction and directly east of Queen Creek, San Tan Valley is a smaller one of the metro cities but continues to grow year by year. Due to the extreme distance from a major freeway, residents may find that getting their windshield repaired can be more difficult than others who live closer to larger cities. There's no need to be concerned though as SunTec's professionals can meet customers in any part of San Tan Valley and fix chips, small cracks, dings and also install a new windshield.
Top Meeting Locations
Walmart Supercenter - Address: 1725 W Hunt Hwy, San Tan Valley, AZ 85143 - Directly off of W. Hunt Hwy, this particular location affords a large parking lot right off the main road that cuts through town. Based on these 2 factors, this meeting location is our first suggestion for clients in the area.
Empire Park - For those of you who travel to work or various errands on the east side of town, Empire Park is a great destination that's a little off the beaten path. This usually allows easy parking and plenty of space for our techs to replace your auto glass.
Fry's Food & Drug - Address: 542 E Hunt Hwy, San Tan Valley, AZ 85143 - On the corner of E. Hunt Hwy and E. Bella Vista Rd., the large parking lot at Fry's and convenient location along the highway make this our third suggested point to meet and complete your vehicle service.
Housing Communities
San Tan Valley covers a large circumference of land and therefore commuting throughout the city to the above meeting spots may not always be realistic. For this reason, we've compiled some of the more significant communities that our mobile technicians drive through on a regular basis. If you live close or in one of these neighborhoods, our SunTec crew can come to you at either your house, park or side street (provided it has shade in the summer time!) and we can quickly get your auto glass issue resolved and you back on the road!
Moon Shadow
Pecan Creek
Skyline Ranch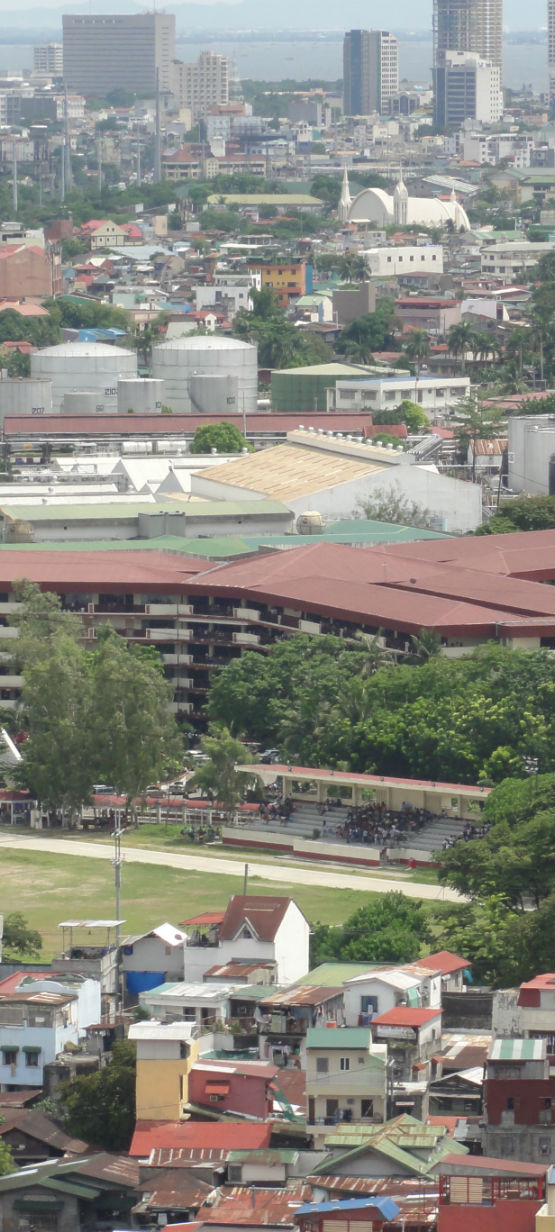 Chandler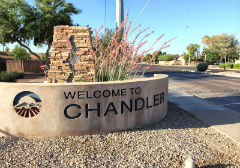 Nestled in the lower middle portion of the Valley, crisscrossed by freeways and stuffed between other major AZ cities, Chandler is a desired destination and home to over a quarter million residents. One of the top 10 fastest growing cities in the United States back in the 1990's and early 2000's, it continues to grow and flourish even to this day. So what makes this metropolis so enticing? A few things would be the location, home values, space and pace of living. There are many urban lakes and great home developments peppered throughout the area. For those living in the northern part of the valley with its dry, gravely and desert-themed terrain, this lush type of landscape can be inviting during our long hot months.
With all the fresh development mostly happening in the last 20-25 years, local businesses have sprouted up to supply the overwhelming demand from many new inhabitants coming from all over. One of these necessities is automotive glass services. Having a new centralized location here, SunTec is proud to help all residents of the city and those passing through with repairing their chipped, dinged or cracked auto glass - no matter if it is large or small! If you don't have the time to have us come to you at a predestined location, we're now able to meet you out on the road and perform our mobile windshield replacement throughout Chandler. See which destination is near you or your daily route below!
Top Meeting Locations
Housing Communities
While our commuter meeting options above may be convenient for some of our customers, SunTec also can come directly to you at the time and place you choose when you call for a quote from our representatives. Below is a list of various Chandler communities and neighborhoods our windshield technicians pass through on a regular basis. If you live near by one of these housing developments and have damage on the front or side panel glass of your car, truck or SUV, we can help, and usually in one hour or less! Give us a call today or fill out our free quote form for an online response.
Ocotillo
Nantucket Village
Superstition Ranch
Haciendas
Driftwood Ranch
Wellington Estates
Cantabria Shores
Oasis Neighborhood
Queen Creek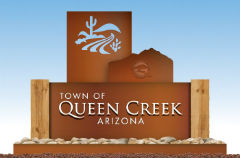 The city of Queen Creek, part of both Maricopa and Pinal counties, is situated Southeast of Gilbert and directly below the Phoenix-Mesa Gateway Airport. While mostly made up of rural neighborhoods and farmland, this town is continuing to expand like many other Arizona cities. With that said, our SunTec glass installers have become familiar with the area and have determined key meeting points for windshield services along commute routes.
Top Meeting Locations
Queen Creek Marketplace - This is a prime selection as the marketplace is centrally located in between major intersecting roads of E. Rittenhouse Rd. and E. Ocotillo Rd. This makes it easily accessible from all directions as well as the development has vast parking to ensure ample room for the auto glass repair job to go smoothly.
Harkins Theatres Queen Creek 14 - Another great option with plenty of parking and also along the main thoroughfare. Peak movie times can make this a busy place so planning earlier in the day is preferred.
Founders Park Community Center - The third option to consider is in a quieter area of town and next to one of Queen Creek's many beautiful parks. This is a great choice for those that are wanting to have the job finished during busy times of the day where there is heavy traffic in town.
Housing Communities
If your daily route doesn't connect with the site options above, our team routinely also travels by the following neighborhoods and communities listed below. In this case, we can either meet you at a residence or parking lot with ample shade. If you don't see a close spot to you, don't hesitate to Contact Us and we can accommodate your particular request.
Cortina
Hastings Farms
Pecan Cove
Emperor Estates
Nauvoo Station
Sossaman Estates
Ranchos Jardines
Ocotillo Landing