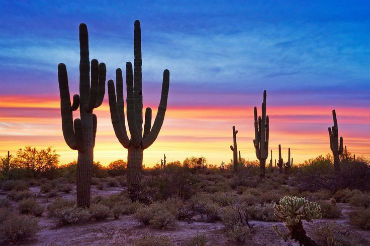 Easy Quote Online or by Phone
It's never been easier to get your damaged vehicle glass fixed than now. Unlike other local auto glass shops and companies in the area which focus on Scottsdale as a whole, SunTec is unique in providing windshield replacement services specifically to North Scottsdale residents and repeat customers. If you've recently retained a chip or crack, don't wait for it to get worse! Simply give our helpful representatives a call today or complete our quick contact form and have your appointment set up in no time! Based on your description of the impediment, we can determine if you'll need a simple repair job or a full replacement.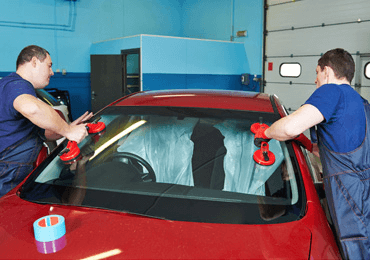 Free Mobile Services Come to You
We know how busy your schedule can be and also how inconvenient it is to have to go to a local shop and get work done to your car. This is why we are now excited to offer convenient mobile auto glass repair wherein you pay no out-of-pocket costs for our licensed and certified technicians to come to you anywhere in North Scottsdale and finish the work. No matter if it's a cheap and easy repair job or if your car requires an entirely new windshield, our team can come to your work, office or house at the time you choose.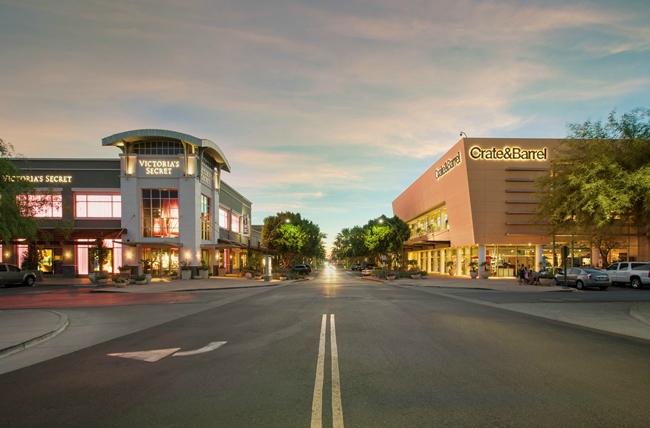 Fast Services with Cash Back Options
It used to take up to an entire day to get your windshield replaced or even repaired when dropping off your car, truck or SUV at one of the local shops in North Scottsdale, AZ. On top of that you'd have to skip work or rearrange your schedule so that you'd physically be there at the shop while they completed the work. Now with SunTec's fast auto glass repair services, our mobile techs can typically finish even a full replacement in less than one hour! Not only that, if you have glass coverage in your insurance policy, you may qualify for our cash back and gifts promotion not to mention getting a brand new windshield at no cost! To find out more about our special offer for qualified customers, please visit our Specials Page.
North Scottsdale Communities We Service:
Listed below are some of the largest communities and neighborhoods where our mobile technicians typically meet customers to complete an auto glass repair job or an entire windshield or window glass replacement. While these areas make up the majority of this northern part of the Valley, our techs can service residents in locations that aren't mentioned on this list so don't hesitate to Contact Us by completing our Free Quote, sending an email or giving us a call on our local phone number today!
Ancala
Cave Creek
Carefree
DC Ranch
Gainey Ranch
McCormick Ranch
McDowell Mountain Ranch
Silverleaf
Troon
Troon North
Troon Village
Landmarks and Festivities:
North Scottsdale is famous for being a nationwide golf destination and has many courses which can be played all year long. It's also a prime yearly location for the Barrett Jackson, Phoenix Open at TPC, Culinary Arts Festival and many other activities and events which draw thousands of viewers from across the country. There are parks, theaters, fine dining, bars, malls, water parks, nature hikes, driving ranges, clubs, concerts and much more! This city is a known destination for US citizens (commonly called "snowbirds") to escape their other homes in colder climates during the winter months.
Road & Traffic Conditions:
Being a destination for residents across the valley, it's normal to see traffic here especially during peak morning and afternoon times during the week. The city now provides daily updates for traffic, wrecks and other road issues so be sure to check this free tool consistently to save you time as well as possible physical and vehicle damage. Avoid these dangers when you commute or drive the freeways of North Scottsdale by visiting this page often: http://www.scottsdaleaz.gov/transportation/traffic-restrictions
Due to the continuous expansion on the 101 freeway and other construction projects, it's more common now to get vehicle damage or be put in dangerous driving conditions. You can increase your odds of avoiding automobile glass and body repair work on your car, van, SUV or truck when traveling in North Scottsdale, Arizona. Do this by regularly visiting the following free source provided by the city which shows lane closures due to construction and other street impediments: http://www.localconditions.com/weather-scottsdale-arizona/85250/traffic.php
MVD Location:
Address: 7339 E Paradise Ln, Scottsdale, AZ 85260
Phone: 800-251-5866
Hours: 8:00a.m. - 5:00p.m.
North Scottsdale Zip Codes SunTec Provides Services to:
85050, 85054, 85254, 85255, 85258, 85259, 85260, 85262, 85266, 85268, 85331, 85377
Information Resources:
http://www.theholmgroupaz.com/scottsdale-az-real-estate-map.html