Free Auto Glass Repair Quote for Glendale, AZ Residents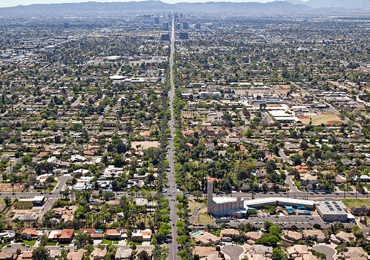 On behalf of the staff at SunTec Auto Glass, we're happy to now provide automobile glass services also to northwest Valley cities. It's quite simple to get started as we can give you a free quote online for your specific glass issues as
well as be available over the phone. We've found that many of our potential customers prefer to give our customer service representatives a call because each case is different than the other. With our years of experience serving clients in the Valley of the Sun, we're sure we can appropriately assist your questions as well as work with your schedule to set up an appointment for your windshield repair or replacement anywhere in Glendale.
Our Mobile Technicians Come to You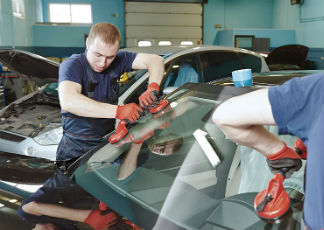 It's now not necessary for our customers to go through the inconvenient process
of going to a local repair shop and waiting in a stuffy, tiny wait room for hours while their automobile glass is serviced. If you are a resident or work in Glendale, AZ and have damage to your windshield, side or rear glass, our technicians can come to your location at the scheduled time you set with our staff and quickly finish the job. Our SunTec team are trained to have the tools and know-how to get any type of repair or replacement work done at your home, work or office while you continue on with your daily routine. It's typical that most of our jobs only take an hour or less (fast!) now and this is due to our competent and effective team who have years of experience conducting hundreds of mobile windshield repair jobs throughout the valley.
Areas to Meet Throughout the City
While the majority of our customers are content with us coming to their house or place of work, there are others who prefer to meet at major destinations during their commute through town. This is especially convenient for those who tend to be in the car a lot and have many errands or destinations each day. For this reason, SunTec is happy to provide a solution and thus we've taken the time to pinpoint many of the key areas to meet clients no matter if they're in the north, south, east or west of the city. Now you can get your windshield replaced fast while you continue your commute through Glendale! Simply view some of our suggested destinations below and Contact Us, either via our online form or phone, and we can set up an appointment today!
Road & Traffic Conditions:
To benefit residents and in an effort to make them aware of road and lane closures, daily updates are available that pertain to either construction, accidents, traffic or other road developments which can impact driver's and their commute. If you have to travel significant distances each day for work or other reasons, keep current with these road and traffic conditions by checking in on the city's updates located here: http://www.localconditions.com/weather-glendale-arizona/85301/traffic.php
In addition to lane restrictions, the city of Glendale provides drivers with other valuable information to help in planning commutes and avoiding unnecessary road restrictions as well as other resources such as transit maps and times, street light outage reporting, Carpool and Vanpool information and more located here: http://www.glendaleaz.com/transportation/
MVD Location:
Address: 16380 N 59th Ave, Glendale, AZ 85306
Phone: 602-255-0072
Hours: 8:00a.m. - 5:00p.m.
Glendale, Arizona Zip Codes We Provide Mobile Windshield Replacement Services to:
85302, 85304, 85306, 85308, 85311, 85318, 85301, 85303, 85305, 85307, 85310, 85312, 85069